ISO CERTIFIED MANUFACTURER OF BEVERAGE, INDUSTRIAL GRADE & FUEL ETHANOL
USDA Certified Organic
GTE began production of a kosher, 190-proof, certified organic alcohol in May 2017, which is now available in limited quantities.
With the increasing popularity of organic products, GTE has put in place the procedures to help fill the demand for kosher, certified organic alcohol. Numerous intricate and meticulous procedures that are required for production of this product have been submitted and approved by a USDA approved certifying body for organic products.
Known for our high-quality beverage and industrial grade products within the industry, our organic alcohol is being held to the same stringent quality standards that you have come to know and expect from GTE.
All ingredients being used in the process have been approved, including the certified organic corn. In order to further ensure the integrity of the organic product, two new stainless steel tanks have been constructed for dedicated storage of this product as needed.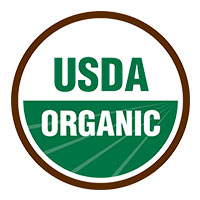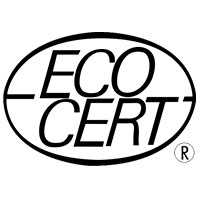 Organic Alcohol Pricing
Pricing for our certified organic alcohol is available upon request. While popularity of organic alcohol is fast growing, the production of it comes at a higher production cost to the producer.
There are numerous factors that contribute to the higher cost of organic alcohol. Two of the main factors are listed below:
The cost of organic corn. Currently, organic corn costs are more than two times that of non-organic corn.
Extensive cleaning procedures. From our receiving facility to our loadout, all vessels, conveyors and piping must be emptied and cleaned according to certified organic standards. In addition, all vehicles used in any step of transporting ingredients or product, must also be cleaned and certified to the same organic standards.
These factors, along with others required for certified organic production, were used in determining final pricing of our certified organic specialty alcohol.
Organic Alcohol Production
GTE will be capable of making organic production runs on an annual or bi-annual basis.
The initial production run was limited, but based on the demand for organic alcohol, GTE is capable of making larger production runs in the future.
We currently have samples of our organic alcohol available. To obtain a sample, please contact GTE for details.
We are fully committed to quality in our full line of ethanol products and to the satisfaction of our customers that use them.
If our kosher, certified organic alcohol is of interest to you, please contact us.
Golden Triangle Energy will consistently provide diversified ethanol and feed products that meet or exceed the requirements of our customers, investors and regulatory agencies. We will be actively committed to quality programs that produce steady profit, consistent production and customer satisfaction.